LZ-7
Rock, hip-hop & street beats
Details | Media clips | Contact us
Latest news!
LZ-7 hit the UK top 40 singles chart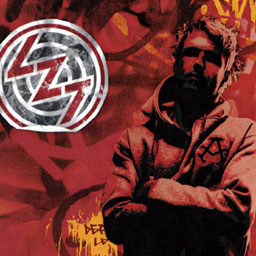 Since finishing performing as a member of the hugely successful band The Tribe, Lindz West is still as passionate as ever to see young people's lives changed through his music. Now Lindz West is fronting an awesome new line-up called LZ-7.
With an energetic and explosive combination of rock, hip-hop and tough street beats, LZ-7 is the touring band of Manchester based The Message Trust. LZ-7's mission is to further the work being done in the schools and prisons of the Greater Manchester area and to raise up a new generation of young people through Genetik - The Tribe Academy.
LZ-7 are set to be the biggest thing to hit the youth music scene since thebandwithnoname, so get in quick to book them for your event.
Media clips




Contact us