Ryan Doyle
Free-running / parkour - martial arts stunt acrobat
Details | Media clips | Contact us
Latest news!
Free-runner Ryan Doyle now available to book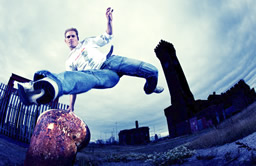 Parkour athlete Ryan Doyle (25) is a national tricking champion and an international freerunning champion, who expresses his martial art background through his movements.
Starring in the new 2010 MTV series Ultimate Parkour Challenge, Ryan helps pioneer the future of this new explosive urban art form.
His other passion for action choreography and stunt co-ordination, along with five years of studying Film and Media, have carried him and his skills to Hollywood and back.
Media clips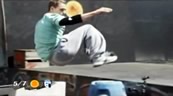 Contact us